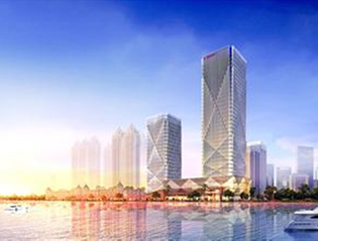 Construtor Civil Iao Chio Ieng is rooted in local Macau, it is a modern integrated construction company with a collection of chinese and west architectural cultural heritage, which owns Macau huayuan co., LTD., Macau huayuan interior design decoration engineering, Cho Lek construction (macau) co., LTD., Ou Va Lei Construction and Engineering, and the business had been developed and involved allover and throughout Macau. Company construction fields including: basic engineering, construction, interior decoration, etc. It is also a large-scale comprehensive construction company which integrating a set design of drawing, wide and fine decoration, wind fire hydroelectric project.

The company is led by a strong collective leadership staff to form as a unit of fighting group with the employees, consisting of quality department, purchasing department, administration department, accounting department and Business Expending Department. We pay attention to personnel training ,and constantly develops new technologies and puts into practice, with a full range of professional construction equipments, by using Standardized scientific management methods, so as to provide the best quality service to customers and win their trust.

In advance with The Times development, the company always pays attention to safety production, people-oriented. We are not only attaching importance to keep industrial safety, civilized construction, but also keeping zero accident. We vigorously promote the quality and lay emphasis on honesty and integrity, to ensure the construction quality and schedule to meet the standards, commitment, integrity management. We will make efforts to become our company into the most competitive engineering company in Macau, and make greater contribution to Macau's economic development.